A handicraft, sometimes more precisely expressed as artisanal handicraft or handmade, is any of a wide variety of types of work where useful and decorative objects are made completely by hand or by using only simple tools. . Exclusivity: Each of the handmade things are unique and a one of a kind. There are not two handmade items that are the same, which makes each item a special object. Skilled craftsmen are behind each object's fabrication process, from the design sketches, to the wrapping and shipping.

High Quality: the things I make are things I would buy. Many times I need things, and when I look for them in the shops, I don't find anything that I like, or that covers my expectations. In fact, this is one of the reasons I began selling handmade things. It was also common that I made one for myself, and then my friends began asking me for them too.

Boosts creativity: everyone loves to see and have handmade items around them! It makes people feel special! It inspires!

Customised items: how many times do you like something someone is wearing, and then you go to H&M and notice it was bought there…and then, everyone is wearing the same item? .With handmade items you can be sure THIS will never happen!

You can always meet and talk directly with the designer, craftsman, or artist that created the piece you bought, and we will also be happy to talk to someone who bought one of our handmade items!

Perfection is in details, and handmade products have many, many details. Some of them you can see, and some… you can't!

Made to last. Unlike Old Navy, Le Chateau, or the many other manufacturers who make things with a purposelessly short (seasonal) lifespan, a handmade item will be made to last. This, of course, is much better for the environment. Quality over quantity!

Because your shots deserve the best, you will never like seeing your images hidden in a drawer, but you will love seeing your album displayed on the main table of a living room!

When working with natural materials like leather, paper, cloth… the human hand knows how to handle them better…

Finally and an example: Fender & Gibson guitars are produced in the millions, all over the world, but there is no artist that is using anything less than a handmade guitar.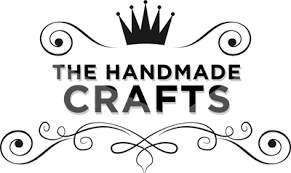 Top hand made crafts
Write review
Leave your comments on this ad
Offensive messages and spam will be removed
Related ads